On Saturday my wonderful friend Nicolaaa and I had a wander round Liverpool town centre. As usual we had Wagamama's for lunch, bought things we do not need at all and had a lovely time. We also stopped briefly for a little cake and a bit of people watching!

I do enjoy our shopping trips because together we find a way to 'justify' our ridiculous purchases. I look like a giant on this picture.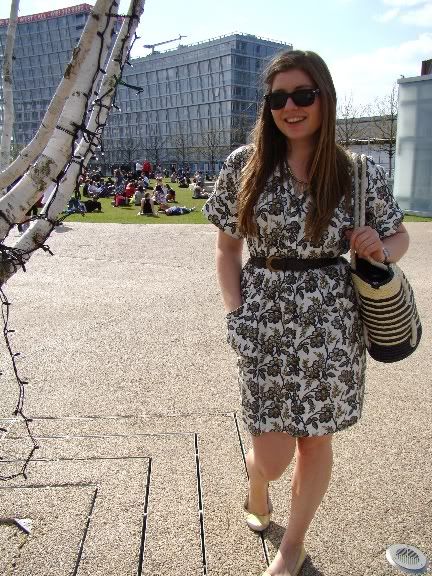 Dress - French Connection, Belt and Necklace - Mother's, Straw bag - Peacocks, Wedges - New Look, Gold Flats - Asda, Sunglasses - Rayban
I was dressed in something far too summery. I wasn't actually cold at any point, but it is only April and this sort of thing isn't quite acceptable. There were lots of scene kids around wearing hotpants so I didn't look too out of place. My cake was the mad chick one. Most of my life seems to involve some sort of cake. I'm glad I took a change of shoes because the wedges aren't very comfortable.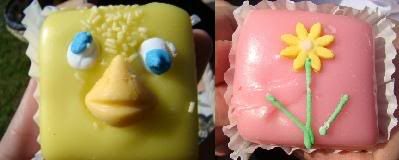 This is Harry - my completely unnecessary purchase of the day. I knew I didn't need him, but I carried him around H&M for a bit, named him and then couldn't just leave him and so had to buy him. I'm glad I did now - I wore him today and it was lots of fun.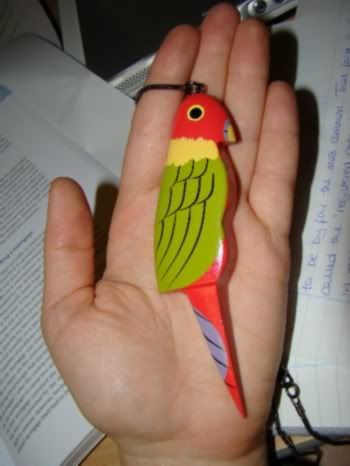 I hope we have days out like this when we are old and grey and own tartan sholleys so we can get in the way of all the young folk.