I was sent some pictures of Giles Deacon in Paris from Jo at Dare Digital, and although I'm not usually a fan of furry handbags, when a pair of googly eyes has been attached I feel like my life is a bit incomplete without one.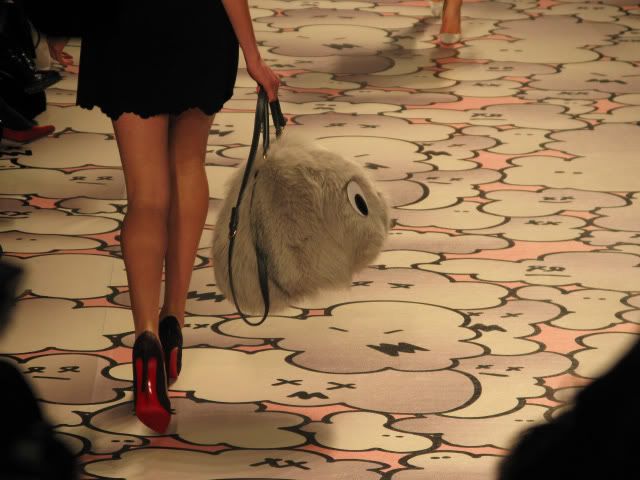 The colours are just gorgeous in this collection - the combination of the coral and the grey is beautiful and all of the pieces seem pretty laid-back, but with a very feminine and quirky twist.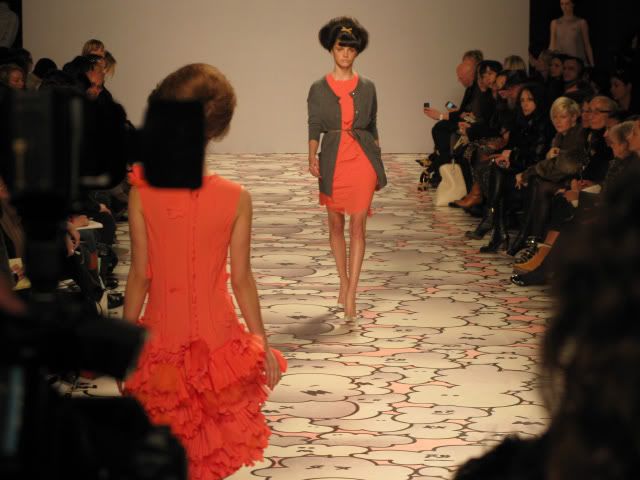 The cloud runway is so cute!
And to commemorate Giles' tenth collection for New Look, they got a sneak peak behind the scenes and an interview with the man himself:
Looking forward to his new collection hitting the shops!