Finally dug out the remote for my camera to do an outfit post after what seems like forever. Excuse the confused expression of the first picture, it didn't seem to be working at first!
This is a dress I got in New York back in September, and I've had so much wear out of because it's so versatile, heels for night, ankle boots for the day time. I've been eating far too much this week, because last week when I was away we ate five courses for dinner each night but it was fine because we skiied all day... this week however I've been piling on the pounds!
This is my Nan's pool - it looks a bit sad during the winter!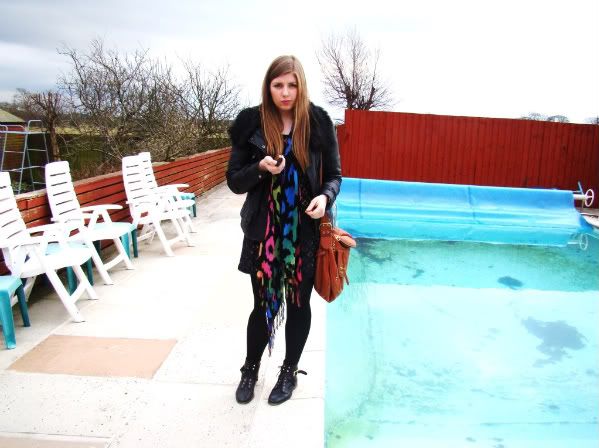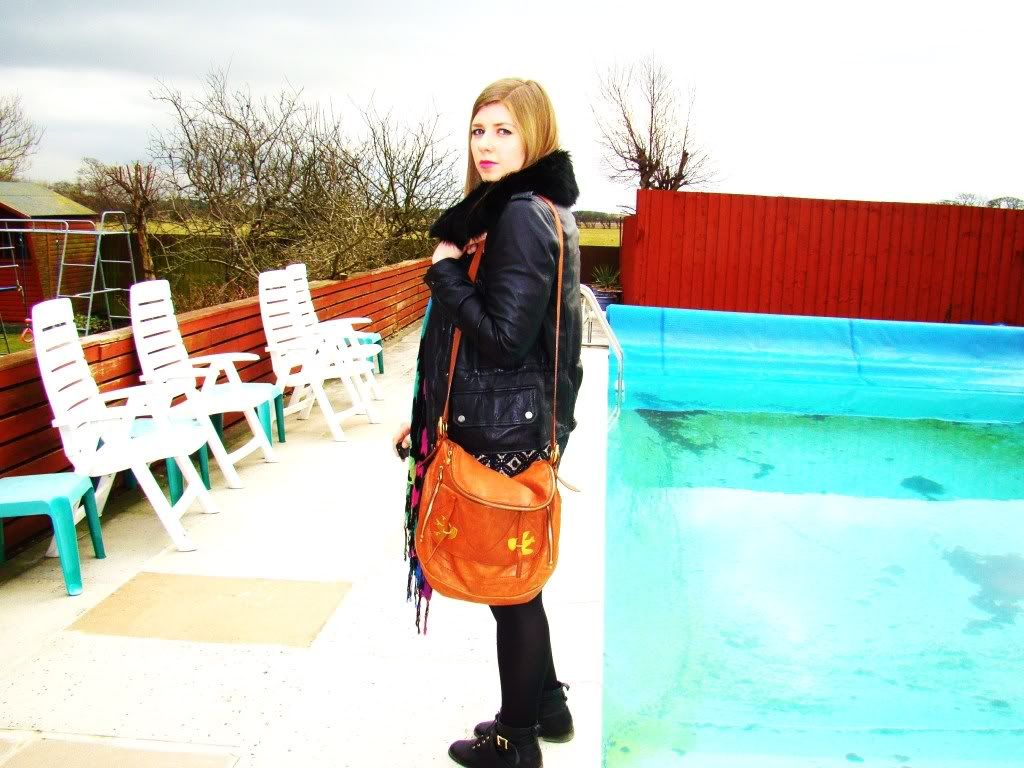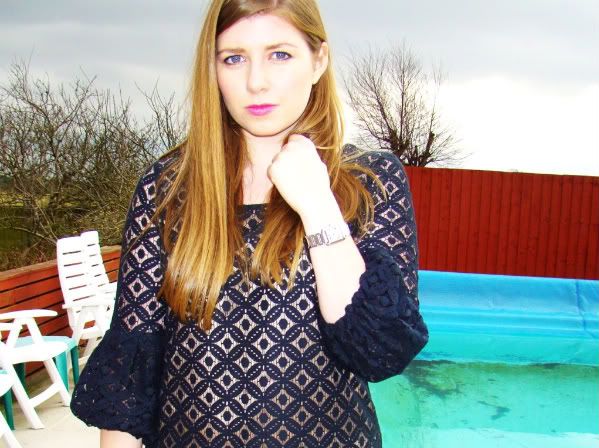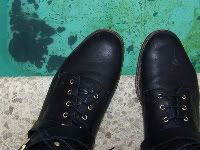 Dress - Anna Sui, Boots - Urban Outfitters, Leather Jacket - Zara, Scarf - 5th Avenue @ Topshop, Bag - Marc by Marc Jacobs, Watch - Cartier
I ended up buying an Acne dress yesterday by accident, so photos of that will follow soon AND doesn't it just ruin your day when you put on a pair of tights that the elastic has gone in? Arrghh so annoying when they fall down every five seconds!
Hope everyone is having an enjoyable weekend!