I went to see the Rocky Horror Picture Show theatre production at the Liverpool Empire on Friday night and LOVED IT! I hadn't even seen the film before I went, so wasn't sure what I'd be in for but it was a real treat. Obviously, I'll use any excuse to get dressed up but rather than going for anything see-through or involving lingerie, I crimped my hair (hello volume) and wore an underskirt with this dress. I also got to wear my fascinator which comes out for occasions such as this (I also wore it on hallowe'en and when I went to see Elton John). Dancing in the theatre was fun and I must get round to seeing the movie this week. Definately go and see it if it comes to a theatre near you.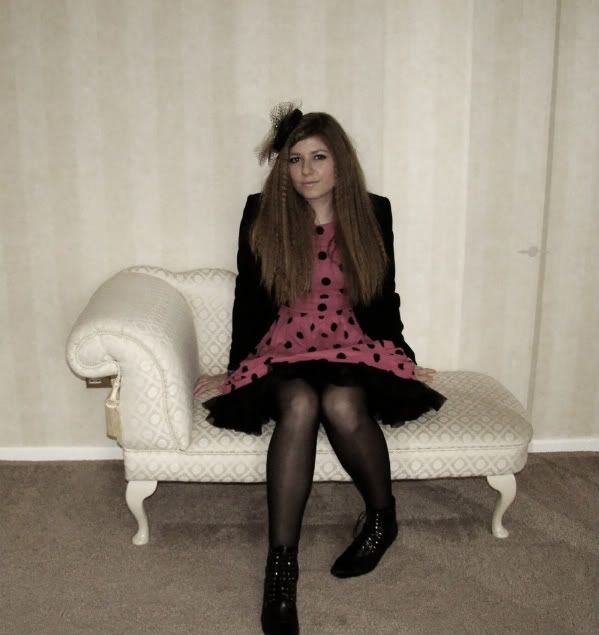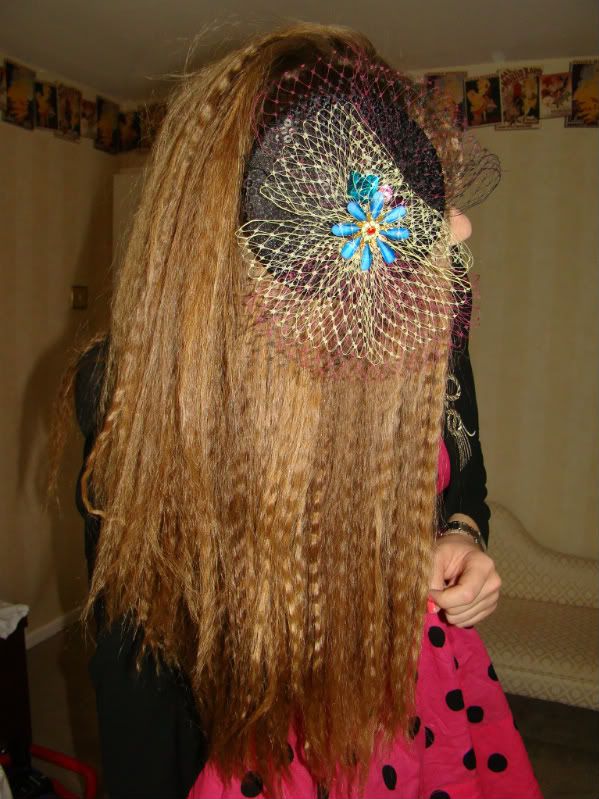 Blazer - Vintage (Mum's), Dress - Sara Berman @ UO, Fascinator - River Island, Boots - Topshop
P.s. Has anyone got any reccomendations for a nice foundation? Or even ones to avoid? This one is shiny and orange and I can't justify paying £30 for my usual Chanel one any more.