The sky doesn't want to be any other colour than grey at the moment. Perhaps it influenced today's outfit choice. I bought this dress from ASOS sometime last year in the sale (I rarely buy clothes online because I like to have a good feel of the fabric and try it on. Plus parting with the postage money to return it would be soul destroying) and it's one of those old faithful dresses that gets whipped out when there is nothing else to wear. The big shoulders make it pretty flattering as it gives a hip slimming effect. Apologies for wearing the same boots over and over - I'm in need of some new ones and debating whether to buy the Ashish for topshop ones that would make me about 6ft3. Hmmm...
Bit of a random post photograph wise.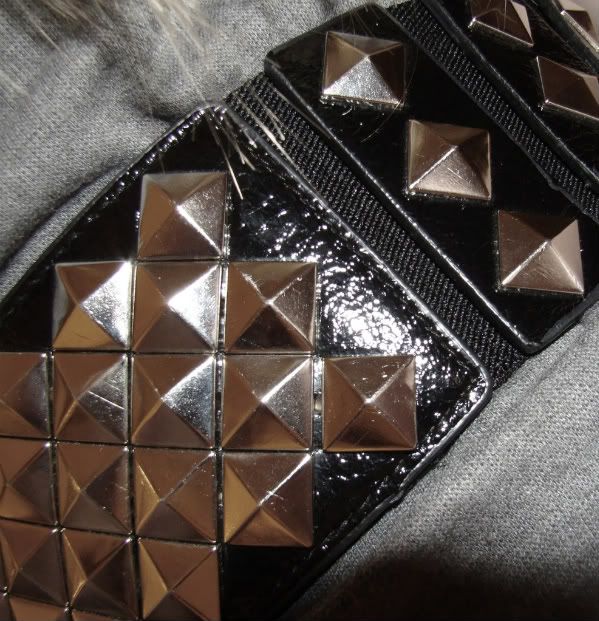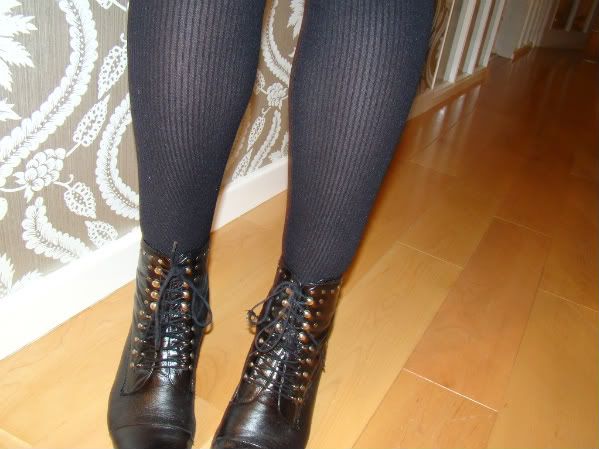 The tights are from Primark and seem to be the most durable tights ever - every other pair of tights I have ever posessed just get laddered instantly and it makes me slightly suicidal - so for £2, it's totally worth stocking up on these.
I'm going to a charity fashion show tonight with my mother, hopefully a drink won't be spilled all over me like last nights charity do!