Tip: Don't leave outfit photos until you are too drunk, giggly and can't stand up properly.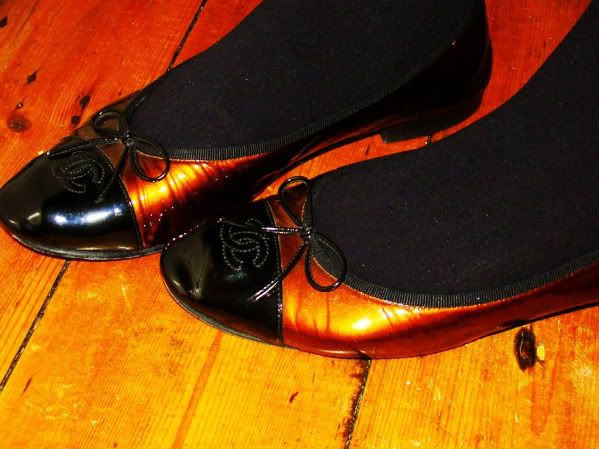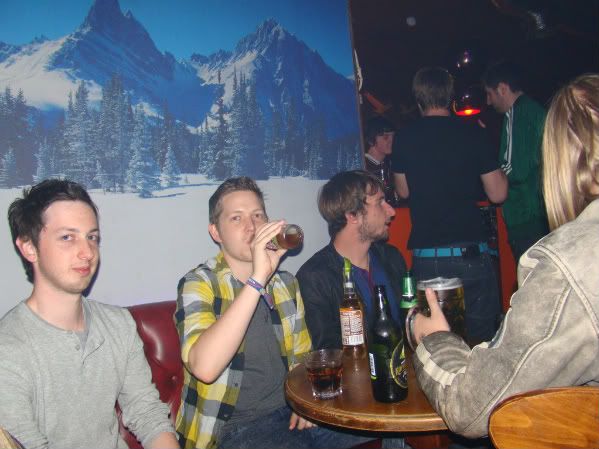 I seem to have more male friends than female so consequently I frequently find myself being the only girl on nights out. It's quite fun really. We played a lot of Beatles Rockband before going out (I seem to recall we didn't actually make it out until 12.40am), I had a bit of a snooze in the bar we ended up in and went to bed at around 5.30am.
The skirt is one of my NY purchases from F21 - I seriously can't believe how inexpensive it is in there - for that price in the UK you'd probably get something that feels like its been made from an old newspaper. I'm still a bit wary about wearing heels because my ankle is still a bit funny from the sprain so I opted for the trusty Chanel flats.
Hopefully we're going to see Toy Story in 3D tonight - I'm excited!