Yet another week where posting has been neglected. I'll blame it on two things - firstly I haven't been able to find the lead for my camera, and secondly because most of my time seems to be spent on the train. I hate commuting.
Anyway - just a quick one - I got this Marc by Marc Jacobs bag whilst in New York and it's been on my arm ever since. I often find myself stroking it absent-mindedly in lectures like a pet. It's so soft and the perfect size for all my uni junk.
The edges are blurred on the first picture to try and disguise the fact that my grandma's hall is possibly one of the most unco-ordinated, busy looking rooms in history (I hope she never reads this), but it hasn't really hidden it so well.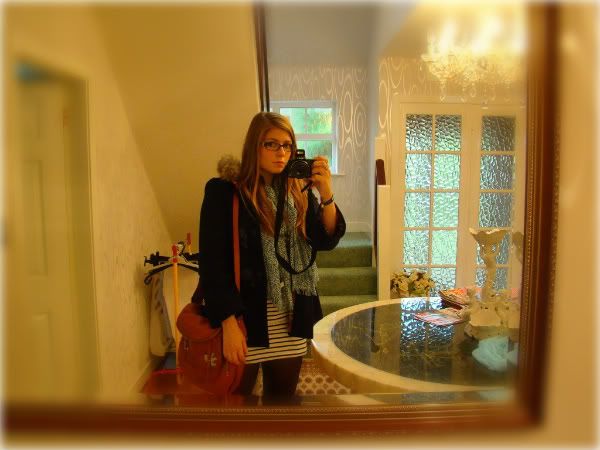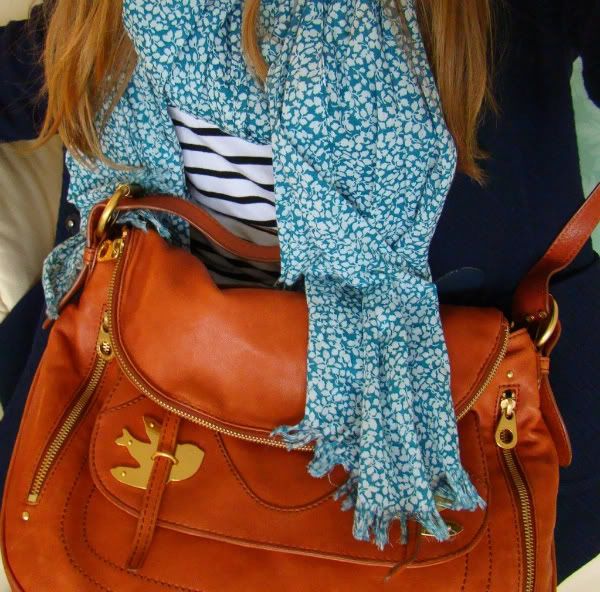 Bag - Marc by Marc Jacobs, Dress - H&M, Duffle Coat - Urban Outfitters, Scarf - American Eagle Outfitters
Thank god it's the weekend. Hope everyone has a good one!