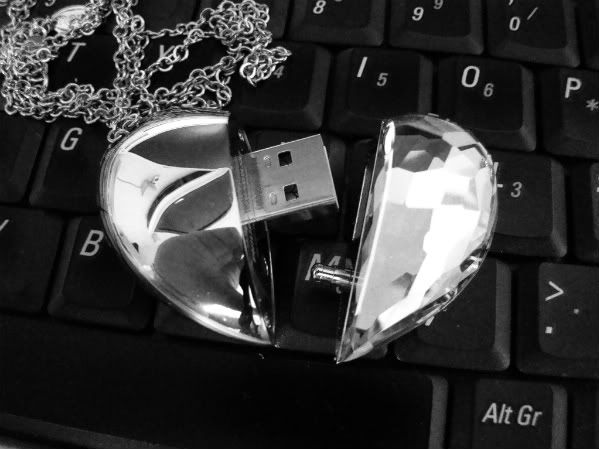 A necklace that is also a memory stick - What's not to love? Swarovski are just geniuses. I had my eye on one of these for ages (being the big geek that I am) and then my lovely Nanna brought me one back from her holiday.
My boyfriend came back up this week as a bit of a surprise - I hadn't seen him in six weeks and his hair is now longer than I've ever seen it before - I didn't even properly recognise him at first - so this week has been pleasant, if not a little hectic too trying to fit in seeing him between uni and my new gym regime.
Hopefully
Nicola
will have recovered from her cold this evening so we can go out for a dance!