So, last week we flew to NYC to celebrate my grandma's 70th birthday (on the right). I fell in love with the city - I don't think I could live there because it's pretty crazy, but I will definately go again. Here are some of the 507 photos I took over the course of the trip.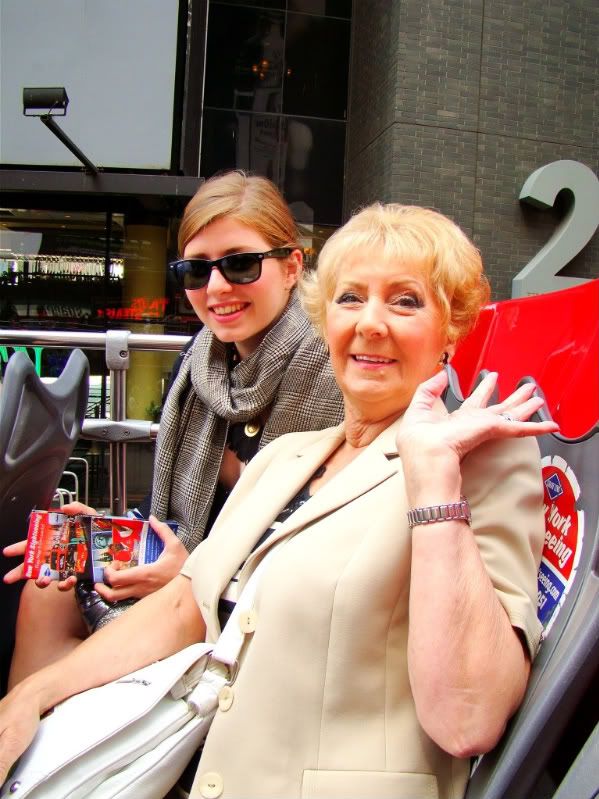 Times square...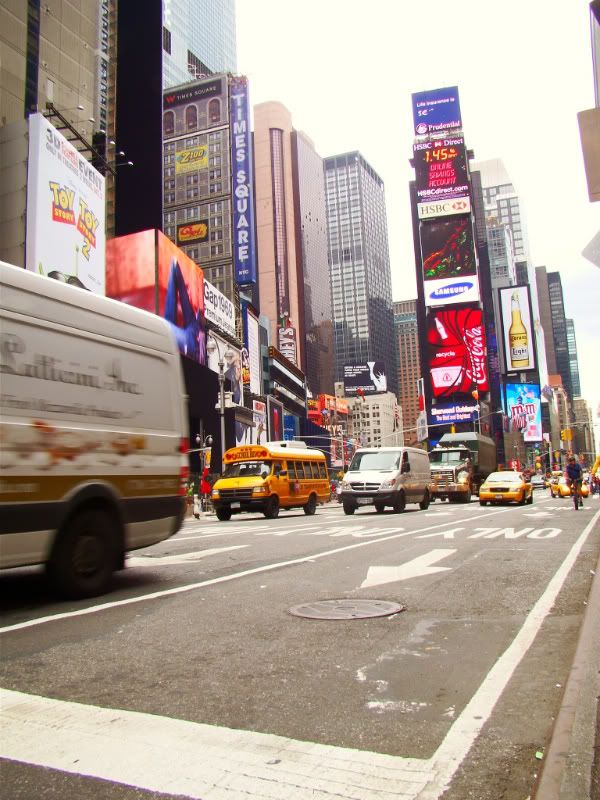 Fashion week - we only caught the last day of it really and got invited to a show but ended up completely in the wrong part of town so missed that sadly.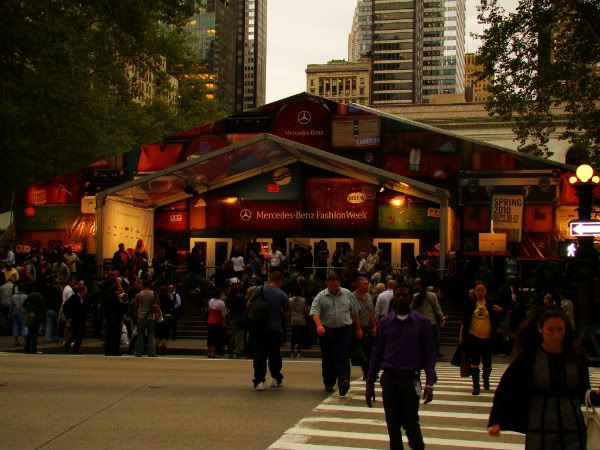 Times square by night...
We went to the natural history museum (my sister 'doesn't do' museums and needed plenty of coaxing to get her in but really enjoyed it) where they had a frog exhibition which was fun. I do love frogs, and their colours are amazing. This one looks pretty chilled.
Central Park: It is strange that something so beautiful and peaceful exists in the middle of such a hectic city.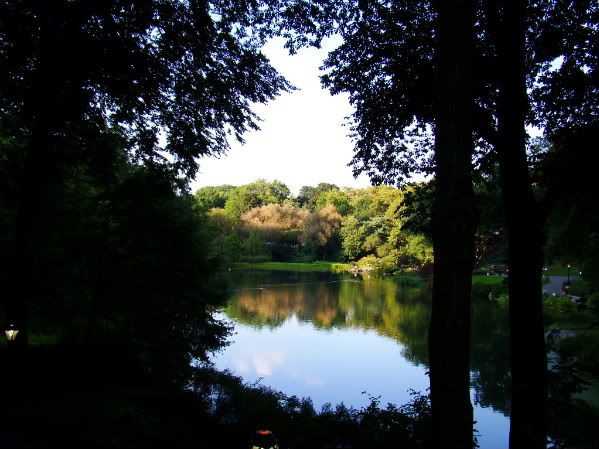 This is the view from the top of the Empire State building. We caught it at dusk and watching the city come alive with lights was wonderful.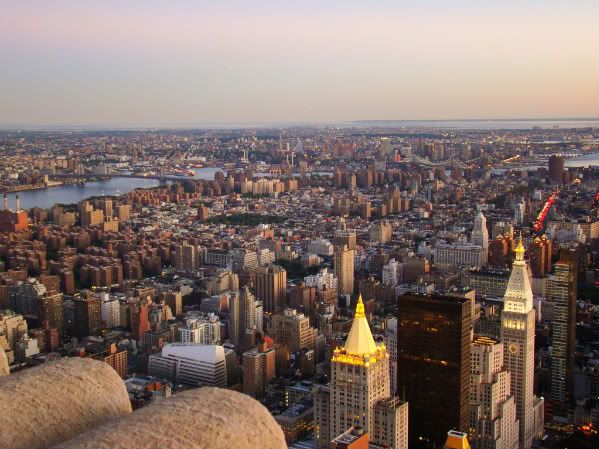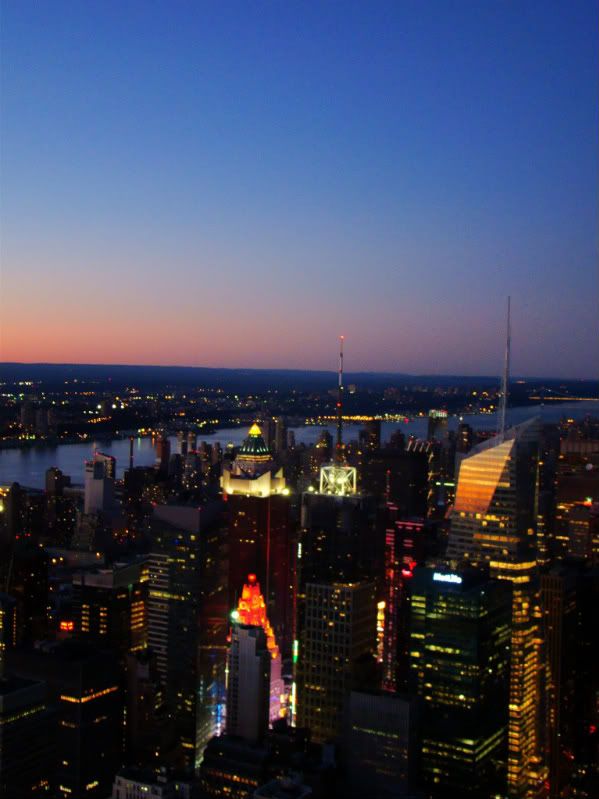 We also went for dinner at the Marriot in the revolving restaurant. These are some of the desserts - the campbells soup was like a chocolate mousse in an icing 'tin'. Yum!
And finally I would definately reccommend the bus tours to anyone who is short on time, but wants to see as much as possible. We did the downtown and uptown tours, got the ferry across to Ellis Island and did a night tour which went across to Brooklyn. The tour guides were hilarious too.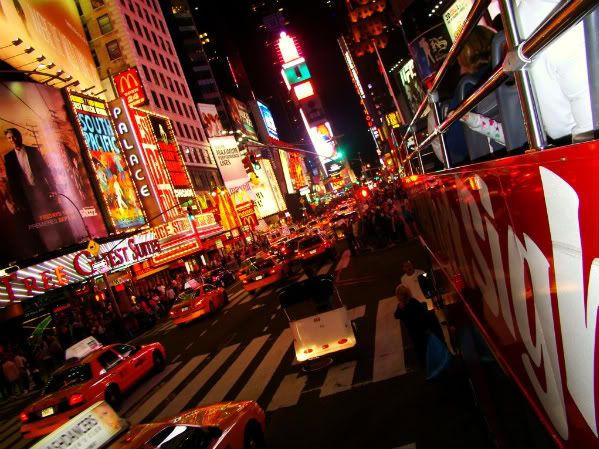 We had perfect weather and spent a ridiculous amount of time shopping. I'll be sure to show you what I've bought in future posts!