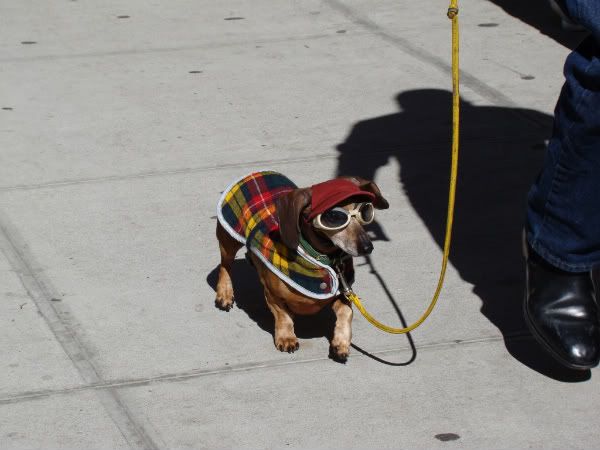 This was my favourite outfit from the trip to NY.
I love how the dog looks as happy as Larry wearing this ensemble.
I've still got to sift through the 507 pictures that I took to see if there are any decent ones to post. Hopefully I'll get to do that tomorrow because I've got the morning off uni.
Bed time for me - I don't think my body clock is quite right just yet. TTFN!