It has been so wet and miserable this week that for the most part I've been snoozing and watching Come Dine With Me, so dressing half decently hasn't been top of my list of priorities. I just want summer to be here - sunshine and a bit of warmth isn't too much to ask for surely?!
I went out for dinner avec mes parents ce soir and wore this jumpsuit. I had to wear it with the blazer (price per wear must be about 0.0003 pence now I reckon) because it is too chilly to go without.
My Dad was also desperate to be featured on my blog (I think he got a bit jealous that my mum has been on it and he's been overlooked - theres a good reason for that, sorry daddy!) so he got me to take a picture of him in his new jacket. My sister says it looks like something Elton John would wear - probably not something he wanted to hear after spending four hundred pounds on it.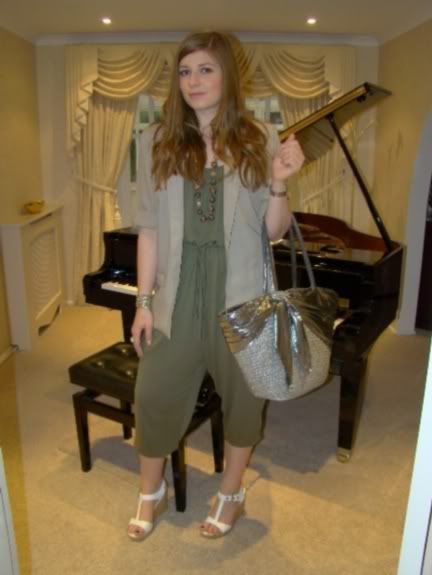 Jumpsuit - H&M, Shoes and Necklace - New Look, Blazer - Charity Shop, Bag - Gioseppo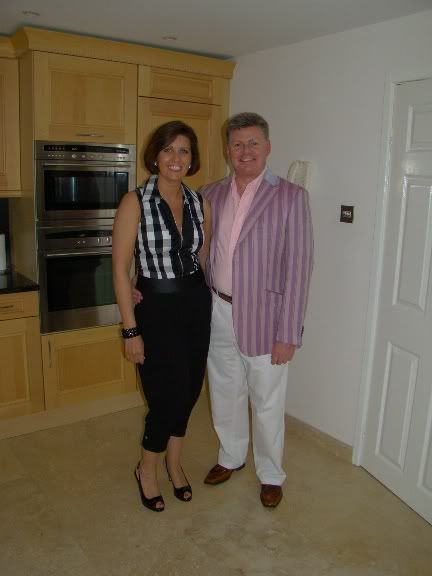 I also thought I'd share a couple of pictures from my camping trip which took place at the weekend. It was really fun but incredibly wet. We ended up in Llangollen in Wales and were able to cheat a bit at the whole camping idea because one of my friend's sister lives in the town in a gorgeous (warm and dry) cottage and was happy to provide us with cups of tea and shelter.
Our Campsite: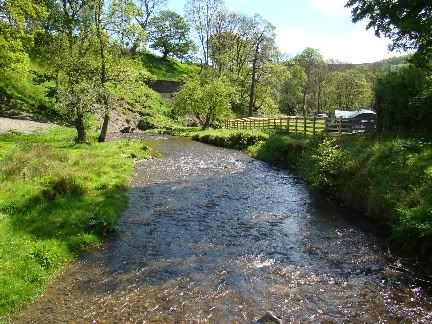 Me looking really butch - check out the socks and walking boots combo:
Two of my friends bought a kids tent - Charlotte is about 5ft10 and Tom is about 6ft4 - they encountered a few problems trying to put it up: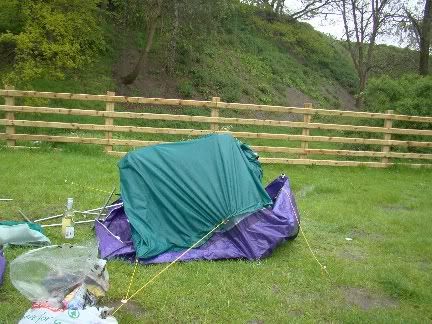 Lovely warm and dry cottage: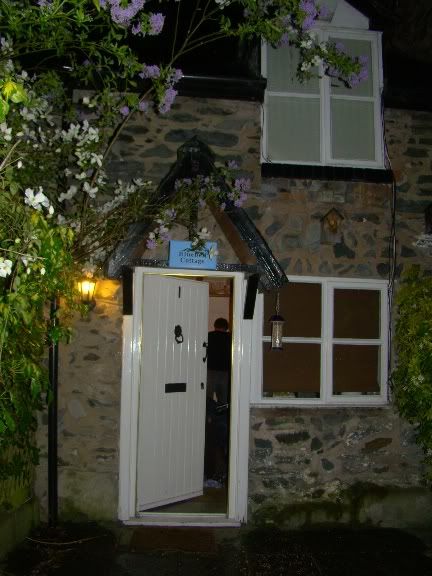 All the merry campers: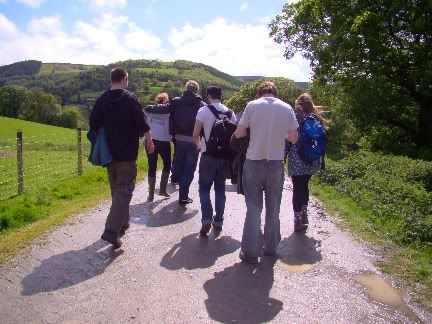 From these pictures the weather looks lovely - in reality it was really strange. We had sunny intervals and then torrential rain in between (more rain than sun) and it was pretty windy as well. I wouldn't mind going back if and when it gets a bit warmer though - 5-10 Degrees is just not tent temperature.