Not a very interesting outfit because once again I've just been revising (eight days to go!). I did however wear a spot of red lipstick - Chanel's 'New York Red' (I would recommend their lipsticks because they have got serious staying power), so I thought I may as well feature it on here because I do really like it, but at the same time don't really suit it (hence the reason why it doesn't get worn very often).
I do however love how lipstick looks on black and white photographs - nice and dark!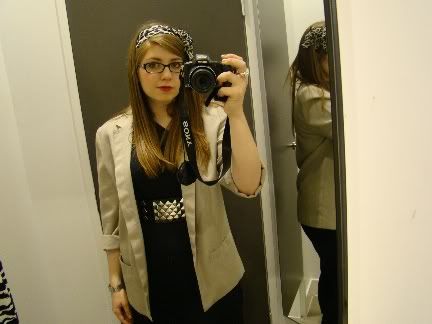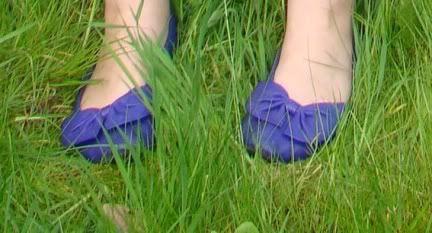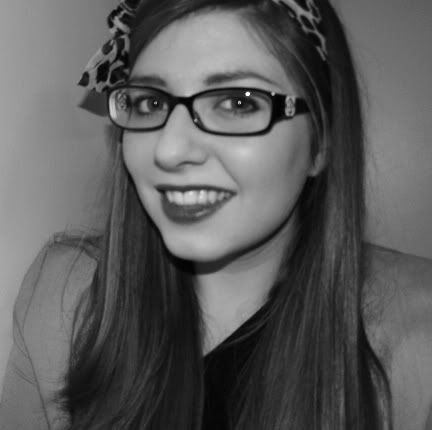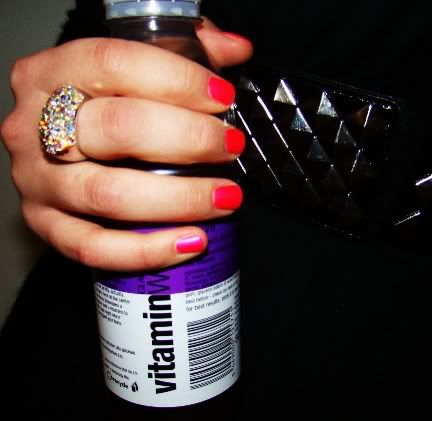 Blazer - Charity Shop, Dress - Urban Outfitters, Head Scarf - My Mum's, Shoes - Office, Ring - Manchester Airport, Belt - Independent Shop
I seem to have got myself addicted to Vitamin water - that was the second one of the day and it's an expensive habit. It's lovely! I did start off taking the outfit pics in my boyfriend's overgrown back garden but for some reason I just looked really lost and confused in all of them and he was getting impatient so in the end a quick snap in H&M changing rooms had to suffice (plus a cropped garden pic so I could feature the shoes).
Bed time for me - getting an early night for once. Hope everyone is having a lovely week!