Exams, Exams, Exams.

It has been raining all week. And pretty cold too! I have had to welcome back my tights a couple of days this week - it's a good job I didn't move them all out of my room and back home like I planned to - cast ne'er a clout til may be out and all that jazz.

Apologies for the lack of posts, I've had my head (which is going to explode soon) stuck in a text book for what feels like seventy-two years. In actual fact it's only been about two weeks, but we'll over look that. Anyway I haven't done anything of particular interest - the highlight was probably looking after my cousin and his rabbits yesterday (even though this one scratched me right after the photo was taken), and the sun came out for a couple of seconds this afternoon so I dragged the boyfriend to the park to take a picture of my outfit.

Yesterday: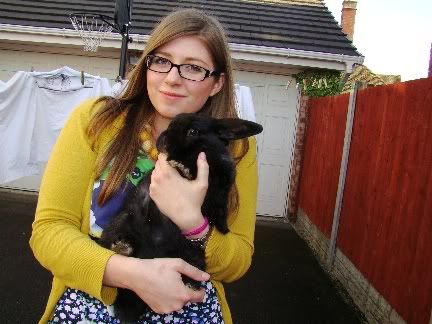 Today: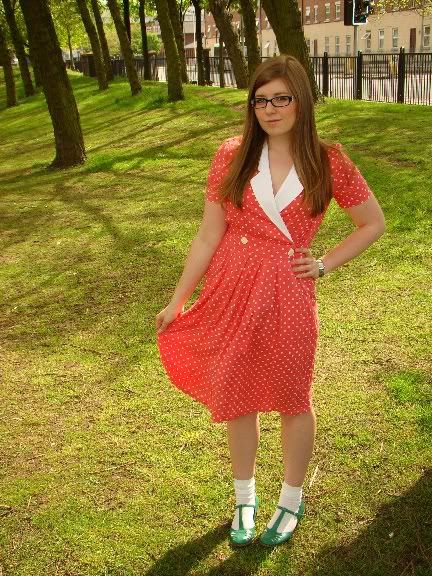 Yesterday's outfit: Rainmac - H&M, Dress - Zara, Necklace - Dorothy Perkins, Gold pumps - George at Asda
Today's outfit: Dress - Vintage, Green T-Bar sandals - Kurt Geiger, Watch - Cartier, Glasses - Chanel

I'm glad that other people also suffer with the shiny hand thing!
Another thing that I have learnt is that the ice cream van comes round at exactly twenty past four in the afternoon - which is a useful piece of information. I obviously have gone mad though because I keep thinking that I have his number and I can call him, rather like a taxi when I want my fix, and then get really disappointed when I remember that I just made that up.
This was a rather boring post - Next time I'll stop moaning about my work and try to find something interesting to say... Promise!