In thinking that it's perfectly acceptable to get really fat during the winter?
That's what animals do isn't it to get them through the cold so it must be the natural thing to do.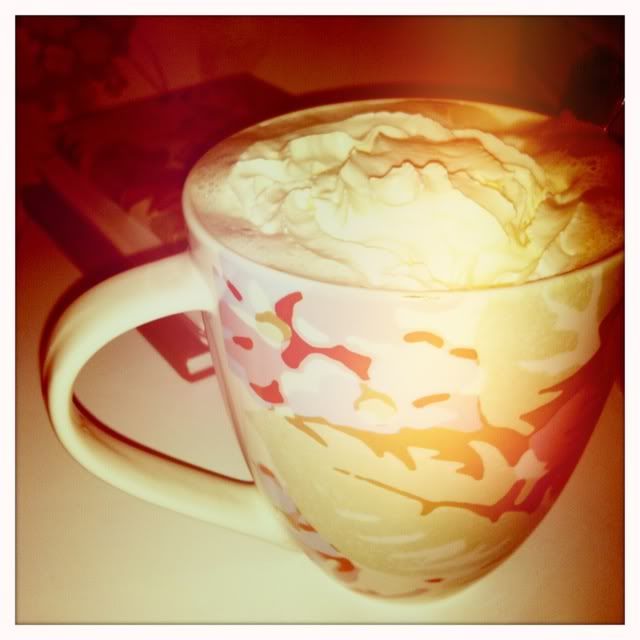 Taken with the mediocre hipstamatic app on my iPhone.
Hot chocolate and cream with a nice big slosh of Baileys - guilt free because I had to scrape ice off my car before work this morning so this is my reward.
p.s. Two of my nerdy friends started a biology blog - I am in no way science minded but I actually loved the firstnpost they did all the same. Show them some love over at
Readers Dissect
.