Bit of a picture heavy post but I just couldn't narrow down all the animal pictures any further because they are all so cute.
I decided to swap work for wellingtons yesterday and went to a local farm with some friends in the afternoon for a coffee. There is a gorgeous little coffee shop and all the animals are super friendly and like to come over and say hello.
The mirror pictured below is from my old flat - it's slightly warped so it makes you look about six feet tall and skinny and its just sitting in my garage along with the rest of the junk that I'm still yet to sort. If I'm pottering around in the garage I do like to have a good look in it and pretend I'm slim!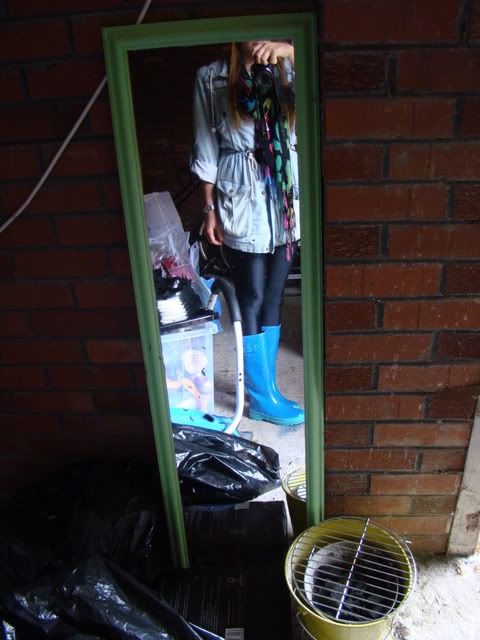 Denim Parka - Primark, Scarf - Topshop, Leggings - AA, Wellies M by MJ
After the farm I popped round to my friend's house to play with his dogs - Maggie the ridiculously miserable basset hound and Nell the very playful Great Dane pup.

And finally here's what I wore last night when I went out for a couple of drinks. It did start off as a dress but it's just too bloody cold and even though ordinarily I'm a total trouser-phobe and hate them with a passion, it was the only option to keep me warm!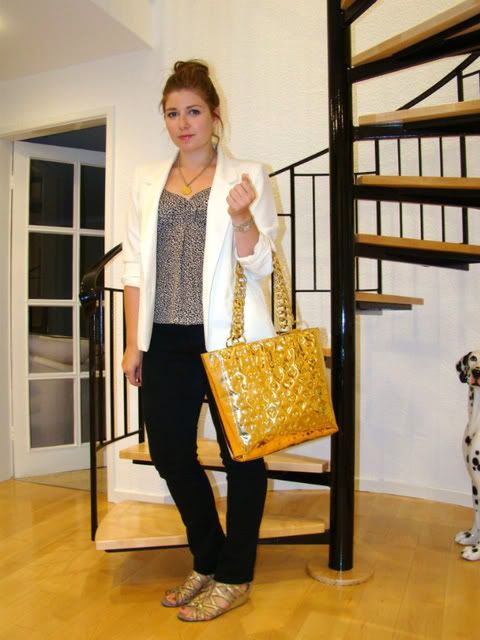 Blazer - 'Vintage' (Stolen from my Nan), Top - Topshop, Jeans & Shoes - New Look, Bag - M by MJ, Necklace - 'Vintage' gold sovreign that belonged to my Grandad.


Having a convertible car means you can kiss good bye to perfect hair... That's my excuse and I'm sticking to it.