My mother (who has been featured on this blog a couple of times before) and I were having a look through a tin of old photos a few days ago when we came across this magazine clipping. Andrew Collinge is one of the hair dressers with his own line of products out here in the UK (I've got one of his hair dryers and it's rather good), and back in the day my mum trained as a hair dresser at his salon. I'm not sure what magazine this came from but she was used in the feature which is pretty exciting! No prizes for guessing that this was some time in the 80's.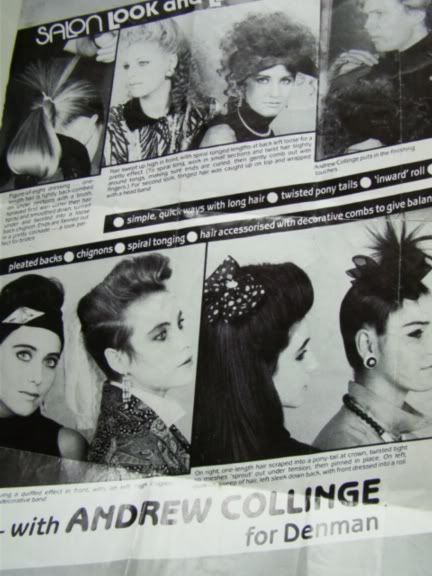 Below on the right is my mummy!
I wish I was that hot.
P.S. Has anyone else heard of the plans for Coronation Street: The Musical? How utterly ridiculous.