I've been way too sad to blog this week. I finally got my hands on a pair of Viv Westwood Lady Dragon Heart shoes, and it turns out they are a form of torture for the feet. To be fair I did try to trek into town in them and any fool can look at them and see that they are strictly for sitting down. I'll have to reserve them for meals and drinks rather than dancing the night away or shopping, which is a shame.
On the brighter side of things, I rediscovered a pair of Kurt Geiger sandals I haven't worn since I went to the South of France back in September and I love them so much. I also bought a pair of teal deck shoes today. I'm looking forward to wearing them, but also slightly concerned because my Dad is a big fan of deck shoes and always has been, and we also have the same pair of Ray Bans. Matching clothes for father and daughter? Not a good look.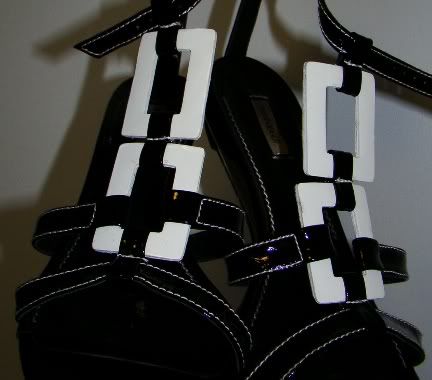 This is my 40th post - it's taken me a while! But I'd just like to thank everyone who looks and comments on here because I do enjoy reading them all and appreciate you stopping by!